Ok – our fence was in BAD need of repair.   We had been propping the trampoline against the fence so it wouldn't fall over.  I showed Michael, the hubby, a picture that my friend Cheryl posted on her facebook – it slammed up against her house just after that huge storm we had a few weeks ago.  Anyway, after a trip to Lowes, a fight with the clerk over the price of the 4x4x8 post (I won), he started the work.  He's got the power tools, the cement (ok, not really, he had to go back for more), and as a good wife – I bought him a cold beer from time to time.  Ok – so I hear y'all laughing – I didn't really do that.  I sat on the porch and watched while I drank the beer. 

The dogs LOVE our backyard.  They're little bitty things, but they love to be outside.  Since the fence was down – we had to put them in their little protective area (aka – jail).  They HATE it.
Meet my furry babies – Ripley (the smart one) and Kelley (the one with personality).  Kelley is the white one.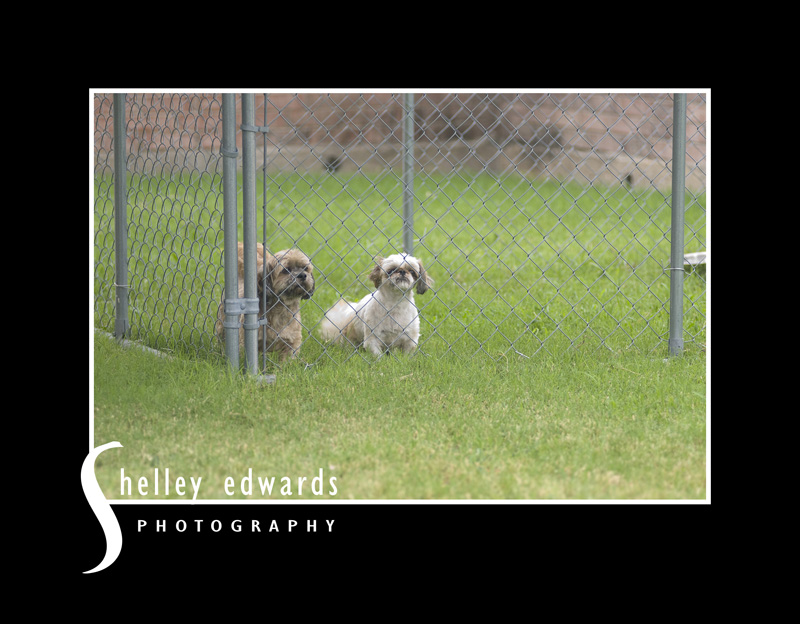 Here's the hubby – hard at work