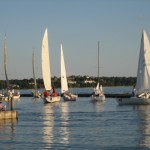 Time flys – and the contest is up.  Of the 30 days in September, I missed posting 5 times and I only got caught once by Mia G.  WTG girl!!!
For those of you that "almost" caught me – I have a lovely parting gift for you – 25 FREE Holiday cards.
I had fun posting this go round – even though there were days I was just BRAIN DEAD and couldn't think of anything to say.  Some of your e-mails back to me and me laughing so hard – thanks!!!
Here's something fun – the first person to email me with the location of the below picture will win a free session!