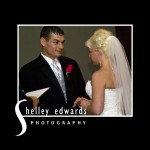 I'm so excited it's the weekend.  This was probably the longest week of my work life.  I got through it and am so READY to enjoy the weekend.  I've got a few things planned and it's going to be busy.  However, it's doing things I LOVE to do!!!
Saturday – I'm going to a wedding!  It's an outdoor wedding – right at sunset – and I just cannot wait to shoot it.  I just love weddings – the happy couple – the family – their friends – the details – the dancing – and most importantly – the CAKE!!!  I love wedding cake!!!  
Sunday – I'm going to watch the Cowboy game and help my "future" sister-in-law address her wedding invitations.  She's a doll and fun to be around.
For those of you that tried to guess the image the other day – you were all wrong!  That's Lake Ray Hubbard.
I had forgotten how difficult it is to post EVERY day.  I have tons to say, but yet when it's time to post someting here – I go blank!  So, let's keep it business related – I can always talk my head off about photography – what's coming up in October…..
I'm really excited that I next weekend I've got a wedding scheduled.  It's another outdoor wedding – right at sunset.  The bride's dress is a beautiful color – I can't wait to see her in it.
Of course I have my Operation Smile sessions – I'm so thrilled to be a part of the www.operationsmile.org – I still have sessions available for both dates – so please contact me.  The session fee is $25 and I'm donating that to charity.  I'm also going to create a limited edition product for $240 which will also be donated.  That's what it costs to operate on a child – to change their life forever – to create a smile! 
I also have an egagement session secheduled – my brothers!  He will be getting married in November, the weekend after my 24th wedding anniversary! 
Until tomorrow –